Why Choose Human Hair Eyebrows Instead of Silk?
Marketo Blog, 1 year ago
5 min

read
152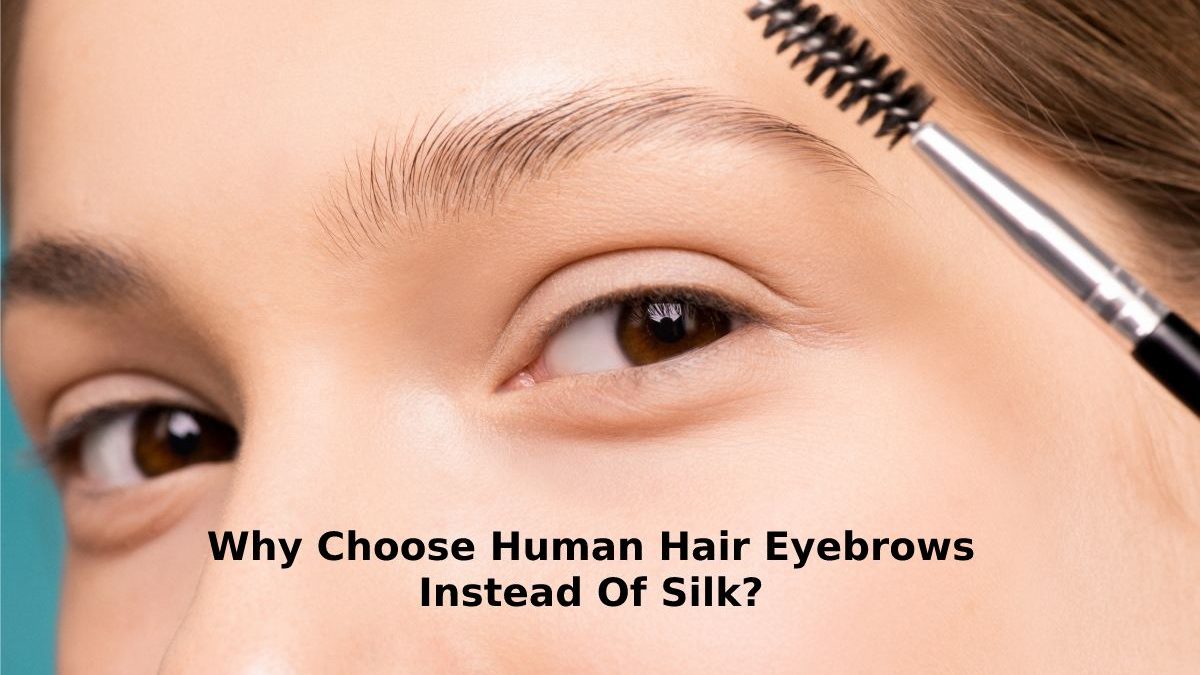 Remember those days when over-plucking the eyebrows seem to be the trend? Thank goodness those days are over. These days, the newest eyebrow trend is the arched, fluffy, and full brows. Unfortunately, this has been a real hassle for most ladies to achieve. While some are suffering from confirmed hair loss cases, some have medical conditions impeding their hair growth. Some are even yet to recover from overplucking their brows.
Whichever the case may be, there is always a solution to the eyebrow wig. You can get the perfect brow type you've envisioned with this wig. However, there is a controversy around it.
Since fake eyebrows are made from different materials, human hair or silk, there is confusion about which one to choose. The silk eyebrow wig or the human hair eyebrow wig?
What Exactly are Eyebrow Wigs?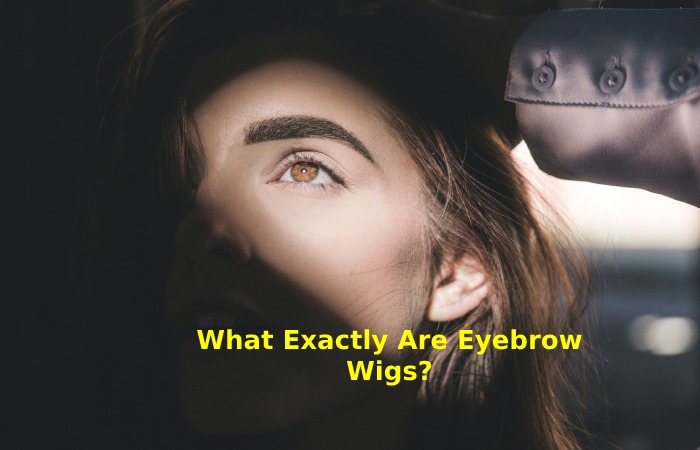 In simple words, eyebrow wigs are wigs for brows. They are made of natural hair or faux hair strand arranged on lace or gel-like base or backing, cut in the shape of an eyebrow.
And, They come in different colours, ranging from blonde to darker shades, depending on your skin tone and preference. They also come in different shapes. There are arche ones, flat ones, and fluffy ones.
Silk Eyebrows Wigs
Silk eyebrow wigs or lace eyebrow wigs are cut to fit the shape of the eyebrow. First, the base is made of lace backing. Then, the individual strand of hair is hand-tied to it. Think of it as your conventional lace wig, only in a smaller version made for the eyebrows.
They are made from high-temperature silk fibre and will remain unnatural-looking. Although the lace is soft, brow hair sticks to it when pulling it off. Also, it is not naturally looking.
Human Hair Eyebrow Wigs
They are ready from natural human hair and are the closest thing you can get to natural brows. They are hand-made. Each strand is strategically placed by hand in the direction of hair growth on the gel-like base to mimic natural hair.
Benefits of Human Hair Eyebrow Wigs Over Silk Eyebrow Wigs.
Fake human hair eyebrow gives a fuller and more natural-looking effect on the brows than silk ones. It is attributed to the material they are made from. Each strand of hair is implanted into a clear, skin-like, and gel-like base. The base is a mixture of polyurethane and silicone. The polyurethane gives it a rubber or gel-like effect, while the silicone makes it feel and look like natural skin.
They are comfortable to wear, especially on shaved eyebrows or minimal hair.
They are easy to wear, take away, and clean
And, They can be reused for up to 3 months when properly cared for.
They can also be resized.
Human hair fake eyebrows will not pull out your natural brows. Although the adhesive is used for fitting the brow wig, no hair is lost. It is because the wig has a skin-like backing, unlike the lace of the silk ones. So when pulled off, they slide over the brows; they don't get stuck. But the same cannot be said for the fake silk eyebrows.
How to Apply Human Hair Fake Eyebrow
First off, start with a clean face. Exfoliate if you must. Next, clean the brow area thoroughly and carefully to remove oil and makeup.
Next, mark the start and endpoint on your brow with a brow pencil. Measure the wig against your brows to compare the length and size. You can trim off the excess.
Apply a little glue to the back of the fake eyebrow and spread it with a tail comb. Ensure to use as little glue as possible. Please leave it dry a little (10 to 15 minutes) to become tacky before applying it to your brows.
Place it gently on your brows and align it with the marked lines.
Press down on it firmly for up to a minute until the adhesive can set.
The next part is my favourite part. Groom the brow wig. The aim here is to match your wig with your face. Trim stray hairs and apply gel to hold the strands in a fixed place. Don't forget to highlight with a concealer to give your brows more definition.
Dust powder on it to finish off the natural effect.
How to Remove Fake Eyebrows
Specifically, you remove fake eyebrows with a cotton swab and a glue remover, oil-based ones.
Soak the swab in the remover and dab your brows to soften the glue.
Gently peel off the eyebrow starting from the inner corner.
When it comes off, remove glue residue from it with a cleanser
Rinse it in cool water
Allow it to air dry, and carefully brush it with a spoil.
This method can also be used to loosen up the wig to make it bushier
How to Resized the Fake Eyebrows
Brow wigs can also be cut to the desired shape. To do that, carefully pull back the hair to reveal more gel backing. She was then etched between the coats to avoid cutting off all the inches.
You can also trim the hair to your desired length. Here you need to bend the wig to expose more hair to get the correct size. Again, ensure to cut with sharp scissors using precise strokes not to damage the hair strands.
Where to Get Human Hair Eyebrow Wig
Appearance Online store is what you need. You can get fake eyebrows of professional quality, all hand-made. Although they are designed for those without eyebrows, you can follow the trend, too – if you're willing to shave off your brows. Appearance fake eyebrows can also be worn for up to seven days without taking them off. They also can last up to 3 months before replacing them.
The mocha arched fake eyebrows and the dark brown arched brow wig. They can also be worn with wig glue and enhanced with brow pencils.
Conclusion
Eyebrows are hand-made out of 100% human hair. They are the closest item on the market to natural eyebrow hair. Each bit of hair is carefully placed by hand on a flexible gel backing which gives the presence of natural hair growing from the brow line.
Also Read: Diet to Lose Weight, Lose Weight in a Healthy Way
Related posts