Business Card: Why They Still Matter
Marketo Blog, 1 year ago
6 min

read
217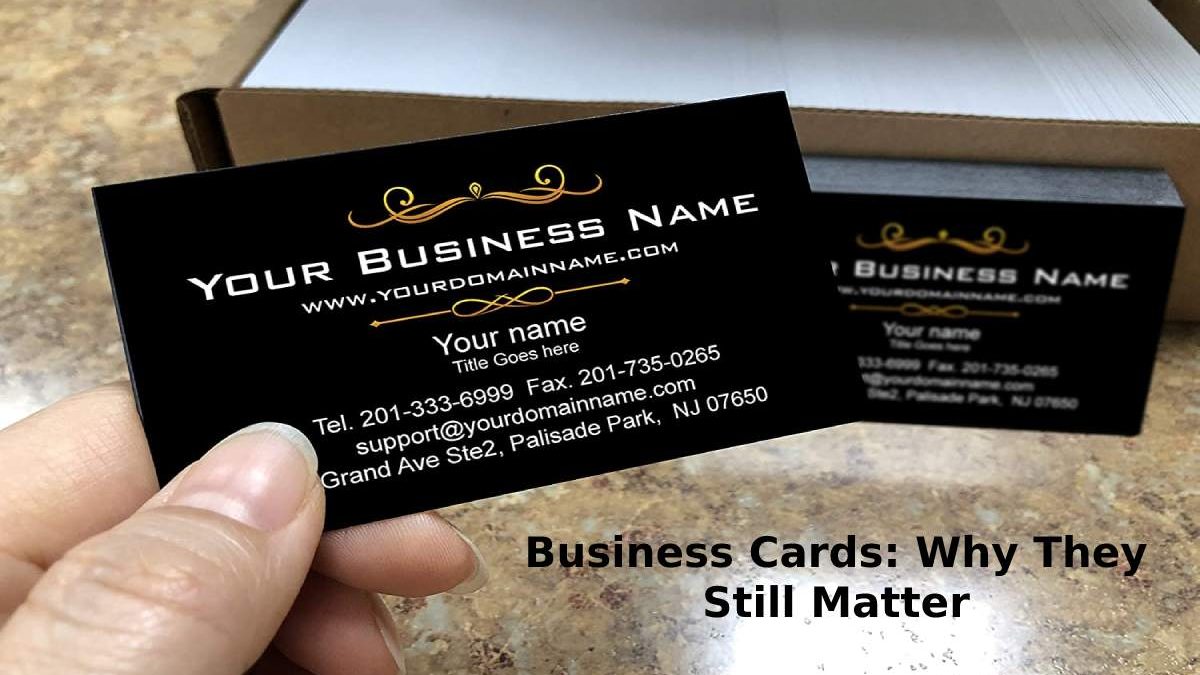 Introduction
A business card is the next step in understanding your small business dream. And for many potential customers, this is their first communication with your brand, so make sure it's a positive one.
A wisely designed business card does more than carry your contact information. This will make you look professional, build customer trust, and set your small business apart from the rest. But before you start giving out business cards to everybody you meet, wait and ask yourself What makes a respectable business card? How can you make it stand out and finally attract more business?
A business card, like a logo, is the best investment you can make for your business. As the name indicates, it is for presentation. Therefore it serves to make us known. It will be of great help to have an excellent creative design and thus attract a client's attention in the best possible way they will be curious to read us and find out what services we offer. We know that our card is effective if we can achieve this.
Some of the Reasons why they are Still Relevant and Worth Having
The Ease Of Sharing Contact Information Instantly
Nowadays, it is almost a general rule to have a smartphone or other electronic device with you at all times. But this doesn't mean that sharing your contact information is any easier.
From your device you can send an email with information that requires this person to give you their address and that you write your information in the body of the message. It will never be faster or easier than simply handing him a paper rectangle.
The Barrier To Electronic Devices
First of all, although almost everyone has electronic devices, some still do not use them. How they succeed to live their lives without being permanently connected is a mystery to me, I couldn't. But these rare specimens do exist, and I know of a couple.
On the other hand, the devices can run out of battery without an internet signal or have incompatibilities to share files and data. These problems are non-existent for the trusty business card.
Legitimacy And Trust
People want to deal with other people or businesses that they feel they can trust when it comes to doing business. So when faced with little-known companies or start-ups that they haven't heard of, they will judge you on appearance.
A beautiful, professional business card that reflects the personality of your business could tip the scales in your favor. Also, taking the time and budget to print them tells them about a real and formally established business.
Promotional Opportunities
If your business is new, it transforms or ventures into new fields. For example, business cards can do more than convey your contact information. They can become fundamental marketing tools, telling your potential customer why they should use that information and contact you.
Networking
Networking is no stranger to digitization, but it does not replace the classic "face-to-face" approach, although it expands horizons. Many people even prefer personal contact when possible. Business cards play an essential role in this process.
Why are Business Cards Important?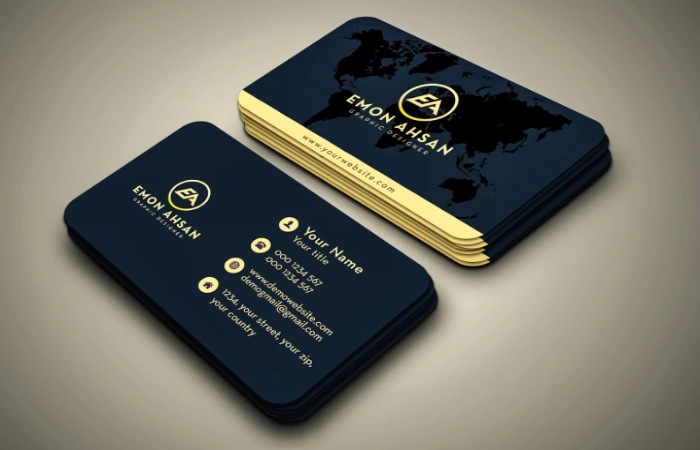 Business cards are an essential tool for a person dedicated to business because it is neither more nor less than a letter of introduction when establishing the first contact with someone interested in our products and services.
Business Cards can be Used in a Variety of Ways
When you attend a conference, meeting, or event where you meet other people who might be interested in your product or service, it is best to exchange business cards instead of writing on paper or on your cell phone.
To create an excellent personal and corporate image, business cards are a good tool because through a well-designed and correctly printed card, with superior quality and finish; it is possible to transmit the personality of the business and also allows easy remembering and contact when the product or service we represent is require.
Distribution of Business Cards
When attending an event associated with the niche of the product or service that we represent where we find people related to our business, it is essential to bring enough business cards to deliver them as a vehicle for publicizing the company.
To avoid bending or wrinkling, business cards should be kept protect in a sleeve so that they maintain the professional image you want to convey.
Characteristics of a Professional Business Card
A sound business card should be simple and elegant. It should contain essential information, such as name, position in the company, email, local and mobile phone, address, company logo, and website. It is even recommend if it is a brand that is not very well known. Put a company slogan or what they do so that it is easy to remember when viewing the card.
Being part of the company's image, it is recommend that the cards have a simple design and that it is consistent with the type of business; for example, if it is related to caring for the environment, it is recommend that they can made on recycle paper if it is from the design area, that the card has an excellent graphic design and with a different size or shape and in this way seek creatively to different.
Essential Elements in a Business Card
Logo and slogan: the person who has your business card in their hands must identify your brand.
Name: essential: it reminds who they were talking to. Including your job title is also recommend.
Contact information: prioritize the channel that fits your strategy and through which you prefer to be contact. Also, never remember to include at least one phone number.
Website: the digital and the physical are not fighting; they are rather complementary
Blank Space: These cards are small, don't clutter them with information. Use a layout that includes white space that rests the eye.
Creativity: don't limit yourself; your business card can be a personality statement; find a way to make it stand out.
Bonus: some people like to include a photograph so that people connect the name and face of who they were talking to when they see it.
Conclusion
Today many people make business cards for their business without taking care of the details or remembering that this is their "business card," therefore it must be well design, well printed, and produce with all the professionalism.
Related posts