The most popular Web Design Trends in 2022
Marketo Blog, 2 years ago
5 min

read
260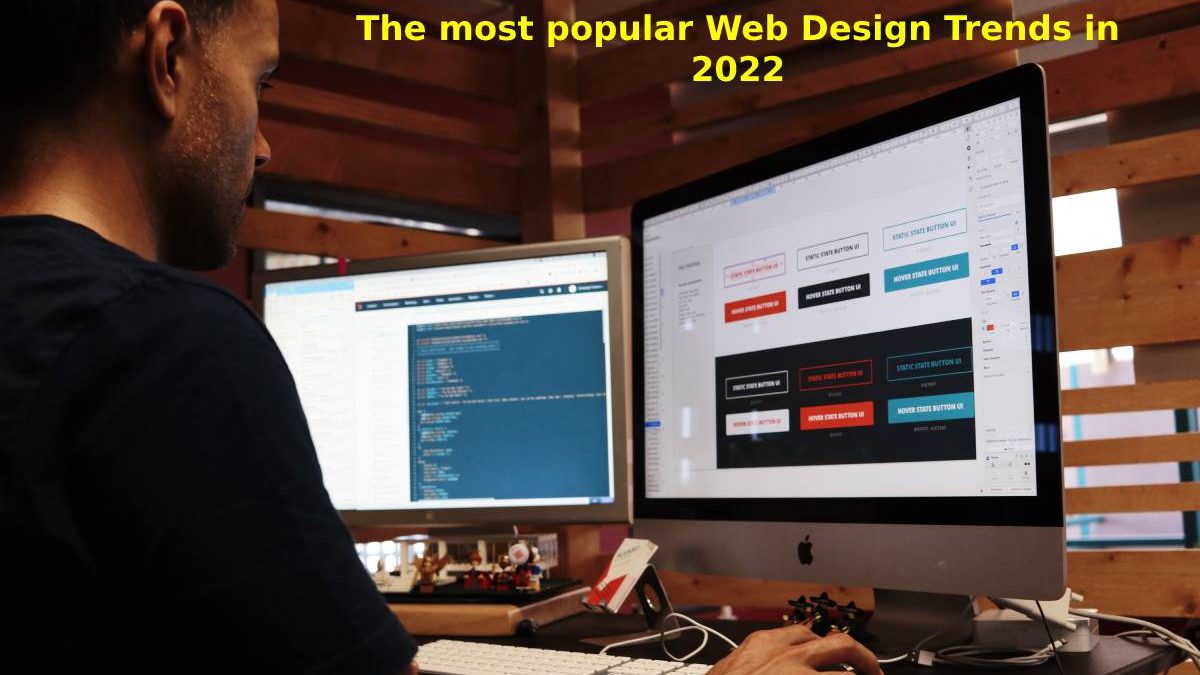 Web design trends in 2022 rely on visual individuality and entertainment to combat the boredom caused by the COVID-19 crisis. Color gradients, large fonts, and interactive components are just some things that future websites will include.
In addition, developments based on mobile adaptation can be observed in recent years. Therefore, websites need to become even more efficient and user-friendly to compete in the competitive online market, whether on computers, tablets, or smartphones.
The Most Popular Web Design Trends of 2022
The evolution of the Internet into the colossal information appliance it is today is due to trends that have improved the face of the World Wide Web over the years. Exclusively in web design, new trends are being observed repeatedly, which are already defining the Internet of tomorrow. Today's most popular design ideas include eye-catching graphics like color gradients, bold fonts, and functional elements like hover effects and chatbots. Below we have some of these novelties so that in 2022 you will not be surprised by cutting-edge web design.
Colour Gradients
Web design 2022 strives for colors and, above all, smooth transitions between them. Color gradients are very trendy because, in contrast to dull colors, they create a dynamic effect and can therefore add more pizzazz to a website. They can also be used in different ways: use them on individual elements (e.g., your brand logo), fonts, or the navigation menu. On some websites, this design technique controls almost the entire background.
Large Custom Font
Large print and custom fonts are on the 2022 web design plan. Home pages greet users with words and phrases that take center stage throughout the page, obscuring elements aesthetically. This typography trend reminds us that our typography should not only serve to convey information but can also function as a supporting design element.
Interactive 3D Elements
In the past, three-dimensional figures or graphics did not play an important role in web design. Those who wanted to decorate their web projects with 3D effects mainly used videos. However, a trend in web design is replacing this static integration of three-dimensional content: users are finding more and more websites with 3D elements that can be move around with the click of a mouse or fingertip. Interactive objects of this sort offer enormous potential, especially for online shops: customers can comfortably look at a product from all angles and angles to form an optimal impression of the product, a bit like being was buying in a retail store, where we can see what we want to purchase and scrutinize it.
Pneumomorphism
Three-dimensionality also plays a vital role in the following web design trend for 2022. Metamorphism (also "new skeuomorphism") brings more realism to web designs that have become very abstract in some cases. In particular, the very flat card-based layouts are brought to life with the modern approach. To achieve this, the various UI components of the pages are render in a three-dimensional style using light and dark tones in CSS. As a result, individual items seem to jump off the screen until the user. Selects and clicks them visually, giving a realistic impression.
Dark Mode
Dark mode, also known as dark mode, is a trend in web design; it is mainly use in the software industry. More and more users consider it essential to use an alternative to screens with bright light. Which is particularly annoying in dimly lit rooms. For example, the Windows operating system offers its users a dark mode. The Google Chrome browser is also not neglect because it can be use to activate dark mode for the screen. While many programs and apps can easily switch to dark screen mode, most websites remain white. However, this is not require.
Augmented Reality and Virtual Reality with Weber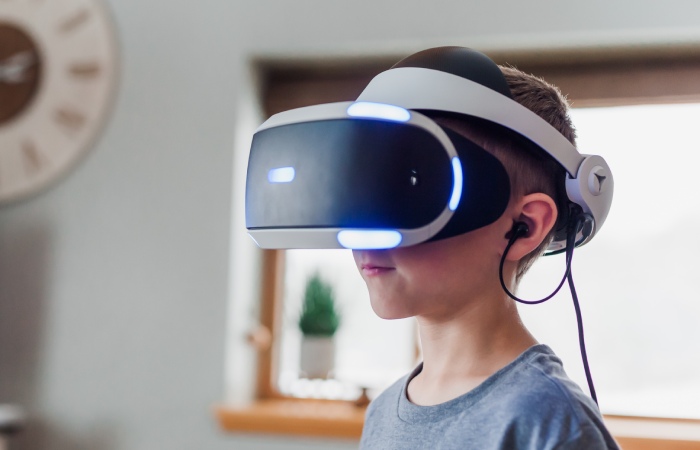 Virtual Reality (VR) is already familiar to the most significant users in the entertainment industry. The video game industry, in particular, relies on this technology and invests in the development of virtual reality glasses and corresponding games. Recently, however, applications in the smartphone sector have also come onto the market. Augmented reality (AR) is use as a playful concept and practical purposes. For example, the natural environment merges with the digital information of the device to plan the interior design of an apartment or try on clothes virtually. Now the World Wide Web is also charming this stage. With WebXR, the W3C has created an interface that replaces current WebVR technology and allows browsers to display VR and AR content.
Chatbots
Chatbots are usually not intrusive but are often activate by an interactive element to make it appear as if a company employee is typing. You often have the opportunity to answer questions without leaving the site. Since the achievement of Siri, Alexa, and Cortana, distrust of AI-based callers seems to have eased somewhat. Despite everything, they still don't pass through the vast majority of the search function, which reacts more dynamically. We must closely follow the development of chatbots in 2022.
Conclusion
Websites have converted a part of everyday life for internet operators, including your clients and their target audience. Hence, optimize your agency's website and your clients and the guidelines of these latest trends in website design to add life to your digital workspace.
Related posts