The  Best Smart Watches of 2022
Marketo Blog, 1 year ago
4 min

read
164
Smart Watches are very trendy. It is partly due to the many functions they offer, such as access to your favourite uses from your wrist or the chance to listen to music or reply to calls even if you don't have a smartphone.
The most significant advantage of smartwatches over other wearables is that you don't have to get used to wearing a new device, but rather an accessory that you already use that has been enhanced with various functions.
Some Smart Watches 2022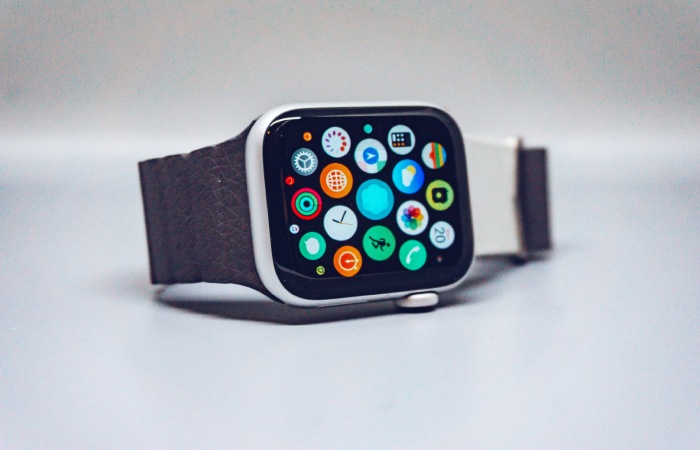 The following smartwatches have remained the finest due to their excellent value for money and user reviews.
Fitbit Sense
Fitbit is a health-focused brand with extensive experience in wearable wrist devices. After three generations of Versa, it decided to go even further in the health space with the Fitbit Sense, more than a sports smartwatch.
The brand calls it a smartwatch for health, and rightly so because, in addition to telling us about our steps, calories, heart rate and sleep, it also offers measurements of:
Oxygen saturation of the blood
Stress, thanks to its electrodermal activity sensor
The effort provided is helpful for training
the temperature of our skin is fascinating
One Plus
OnePlus is one of the individual brands that are not known to the general public but are known to tech lovers for their sleek design, smooth performance, and excellent value for money for their phones.
The operating system is very fluid and efficient. It supports customization to configure everything to our liking, but it does not support third-party applications or payments, although it has NFC. Another critical point is that this watch is only compatible with Android phones, so it cannot be paired with an iPhone.
With the OnePlus Watch, you can perform many activities in your daily life
Store music in its 4GB storage space
Measure heart rate in real-time
sleep monitoring
blood oxygen measurement
stress measurement
Make and receive calls when we have the phone nearby (without LTE)
Monitor over 100 different sports
GPS for geolocation
In addition, we can see the same notices that appear on the phone and customize them. But, of course, we can only respond with predefined answers. So it's time to pick up the phone for more detailed explanations.
Samsung Galaxy Watch 4
With the fourth opus for the Samsung strap, the Korean company aims to reach all audiences with a watch that stands out for its versatility, both inside and out.
So it looks like a traditional watch, with a round face and a 1.19-inch screen, three hands and even the characteristic ticking. However, it also offers the possibility to change the watch's face, strap and lighting effects to your liking.
The AMOLED display is one of the finest we've seen on a watch in terms of brightness, colours and sharpness, and it's also very responsive to the touch of our fingers. With that in mind, you can also see it on bright days when the sun blinds you.
Be careful, as it's capable of doing everything you'd expect a connected watch to do
With NFC and Google Pay, pay with just a wrist touch.
With LTE connectivity option to make calls without using your phone.
GPS to more accurately measure your outdoor activities
Pulse oximeter and heart rate monitor so you can control the stick you put in your workout.
You can even listen to music by attaching your headphones via Bluetooth.
Huawei Watch 3
Huawei continues to fight for its slice of the pie in the smartwatch space with this Huawei Watch 3, which retains all the good things of its predecessor and goes even further regarding phone independence and personalization.
Two critical changes in this generation will see the Huawei Watch 3 begin to compete with the best.
You can download the applications you like the most, although there are still a few.
You can make calls without a mobile if you buy the LTE version
Apple Watch Series 7
We close the ranking with the latest edition of Apple's smartwatch, the Watch Series 7, which combines design, innovation and applications to customize it to your liking.
This smartwatch features a 448 x 368 pixel OLED Retina display, one of the best sharpness and brightness. In addition, in this clockless generation, it has grown at the expense of reducing the edges, managing to exploit its dimensions better.
This watch will become your best friend in your sports training, both indoors and outdoors.
It comes with various instruments to accurately measure your activity, such as GPS, compass, and barometric altimeter for mountaineering.
Enables guided sports units in various disciplines and includes more and more types of sports such as Tai Chi or Pilates.
Conclusion
Finding the perfect smartwatch is no easy task. And it is that not all smartwatches are the same. But, depending on the mobile you use, the purpose you will give it or the money you want to spend, you should choose one.
Also Read: About Xiaomi Redmi Note 10 Pro 5g
Related posts