High-Paying Jobs, you can get with a Bachelor's Degree
Marketo Blog, 1 year ago
0
5 min

read
158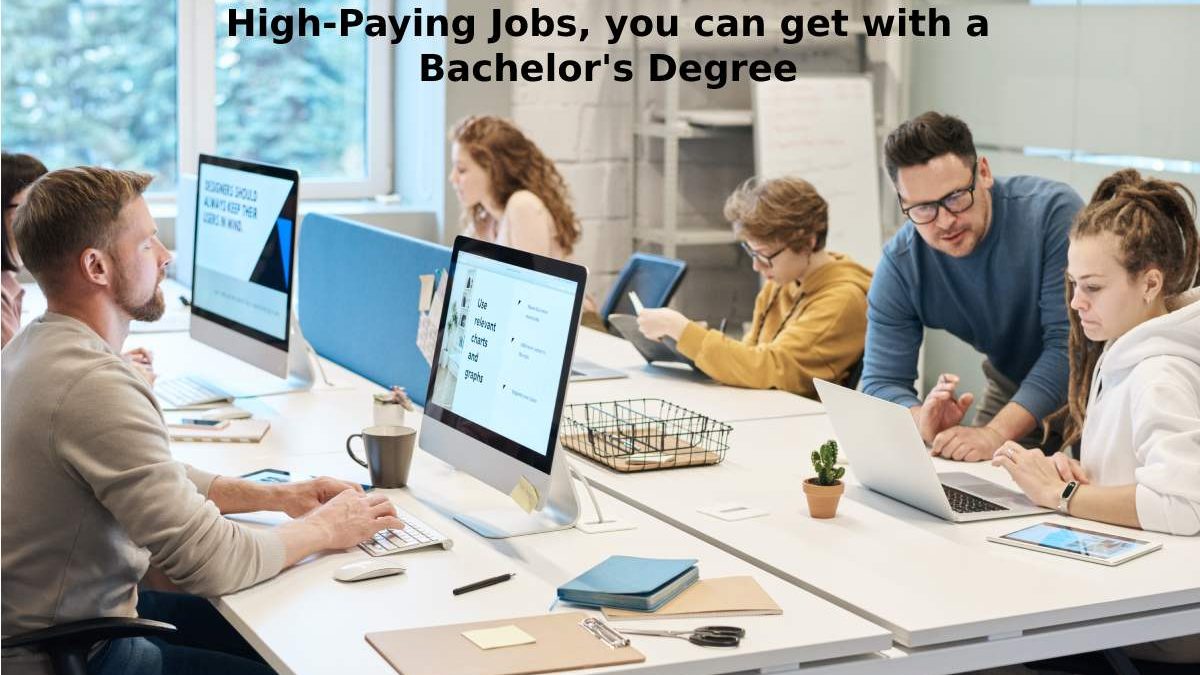 A high-paying jobs is a job that pays you more for a particular service that you can offer. Any job can give you job security, the power to pursue your dreams, and freedom.
Good paying jobs are everywhere. You have to find the right employer and have the proper skill set. Your title creates higher rungs for you and ensures that it gets you in the door.
Why get a High-Paying Job with a Bachelor's Degree?
It is generally known that just by earning a bachelor's degree, you have many job opportunities that can lead to high paying jobs. It is one of the reasons why most people work hard enough to get the title, even though the process is quite tricky. Therefore, it is common knowledge that earning a graduate degree can lead to a high-paying job.
It is human nature to want more constantly. No matter the condition surrounding your family and educational qualifications, it is found that human beings always want money, no matter how much they already have.
High-Paying Jobs, you can get with any bachelors Degree
You can get so many jobs with graduate jobs, but many of them don't pay that well. These jobs listed here have not only been vetted as high paying jobs but also come with the requirement of a graduate degree.
Some High Paying Jobs Are
Human Resources (Hr)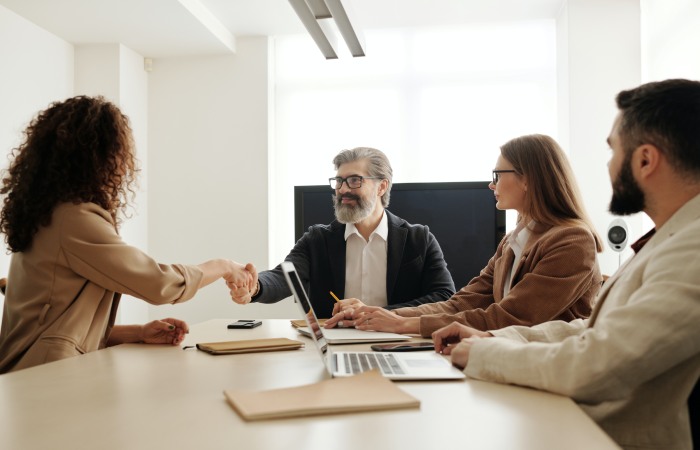 Human resources are the firm's division responsible for finding, selecting, recruiting, training job applicants and administering employee benefit programs. When working with human resources, you can work with whatever degree you have and still help companies deal with a rapidly changing business environment. Working here, you would be responsible for assisting organizations with employee-related issues such as hiring, payroll, employment policies, and benefits.
Accounting
Accounting is one of the highest-paying jobs you can do with any degree. You must have a strong command of solid numerical skills and an analytical mind. If you have a math-based degree ideal for a career in accounting, it's to your advantage. Still, significant companies generally accept any degree as long as you get the required qualification.
To become a qualified accountant in well-paying companies, you must complete a series of professional exams to show that you know how to be accountable.
Marketing And Advertising
In marketing and advertising, you will be asked to identify customer needs and determine the best way to solve them. Marketing and advertising go hand in hand. Suppose you have creativity, commitment, a knack for convincing people and holding their attention, and a solid degree. In that case, there's no reason you shouldn't be successful in marketing and advertising. There are many different kinds of careers in marketing and advertising. Whether you need to start your career as a copywriter, marketing executive, media planner, or social media manager, building a portfolio of your past work and making sure your app stands out is vital. It is one of the highest-paying careers you can get with any college degree.
To find a job with social media:
1. Think Outside the Job Board Box.
2. Look for Related Positions.
3. Let the Gatekeepers Find You.
4. Follow the Leaders.
Investment Banking
Investment banking is another high-paying profession you can get with any college degree. As an investment banker, you will be require to provide financial services to people who need them, such as individuals, corporations, and even the government. In addition, working as an investment banker, you can serve as a financial advisor helping clients with stock investments, mergers and acquisitions, and other forms of investment banking such as bonds.
Management Consulting
As a management consultant, you should be advising companies on how to implement strategic decisions. The person you work for could be a company, the government, or even a public sector organization. To make the most of this career as a management consultant, you need to have previous management experience. Still, it would help if you were organized, detail-oriented, and had strong communication skills.
It is one of the highest-paying careers you can get with any degree. The investigation has shown that management consultants earn a high starting salary for graduates, averaging £32,580 (approximately US$41,410) per year.
Teaching
Teaching is another well-paying job that you can get with any degree. Most people neglect this job, but if you are good at it, you can earn a lot of money no matter what degree you have earned. Teaching involves attending to people's needs, experiences and feelings and making specific interventions to help them learn.
Teaching is recognize for its high levels of job satisfaction and excellent vacation benefits. However, you would also go on to constantly impact the lives of the younger ones who often look up to you. According to Payscale, an entry-level primary school teacher in the UK will earn around £26,200 (approximately US$33,000).
Public Relations (Pr)
Working in public relations is another very well paying job that has the advantage of being easy. Still, you can work with any title so far that you have prior knowledge or experience. Public relations (PR) involves managing and disseminating information from an individual or organization to the public to affect the public's perception of it.
Travel and Hospitality Management
As the name implies, this job requires you to be hospitable and help organize your clients' trips. To be optimistic in this job, you must have brilliant communication skills and work experience. Your language skills are also essential because you would meet many people every day. You can do this job with whatever degree you have. However, having a degree in professional administration, economics, or administration would be advantageous for you. The normal salary for an Assistant General Manager in the UK is £23,000 (approximately US$29,300)
Conclusion
It is essential to know which programs are better paid and what academic options are within your reach; in this way, you will obtain benefits in exchange for each hour and weight invested in your preparation.
Also Read: How to Increase the Productivity of your Team?
Related posts