How to use a Wiki for your Business
Marketo Blog, 11 months ago
0
5 min

read
87
A wiki is a site that displays editable content by its visitors. In this way, thanks to users' participation, its growth increases over time in a very natural way. They are excellent for corporate intranet environments. They can be maintained by employees themselves based on their knowledge and expertise and open communities, where information is shared, and users are responsible for verifying and updating it.
The fundamental thing in a wiki is the collaboration of the users, but, on its negative side, it can also cause undesirable situations. Anyone can edit the content and give incorrect information, delete it, spam, or even post copyrighted content.
Wiki in Business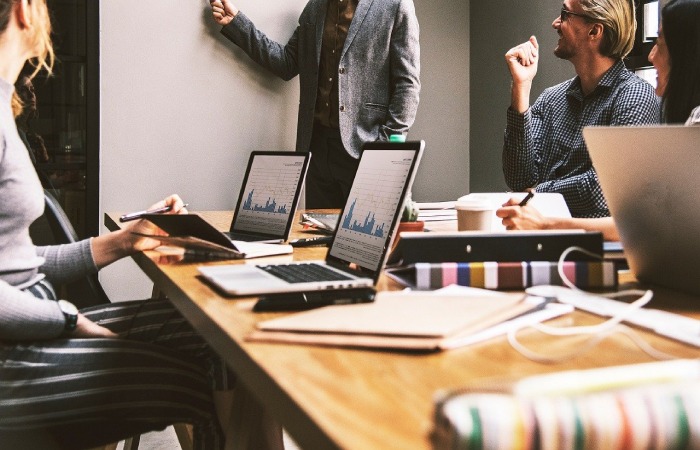 Although most people who have heard of Wikipedia only know that it can be extended, corrected, and modified by anyone. What most people do not understand is that the technology that makes possible the rapid growth of this digital encyclopedia can be used to improve the productivity of our companies.
One of the clearest examples of using a wiki in the company is the creation of documentation and procedures, and work instructions. When anyone on a team solves a problem or finds an easier way to do any job, they can publish this new procedure quickly and easily.
Another possible use, interesting if our company has different locations, would be using a wiki system in the business as a service for publishing interesting information for employees. Thus, regardless of their physical location, all employees could receive the same information from the company's management.
Wiki Hosting Platforms for Business
Dokuwiki
Kamatera is quite generous in offering DokuWiki hosting for a 30-day free trial. It is a wiki platform written in PHP, which allows you to implement it without a database. This open-source software works on essential text files, and I'd say its syntax is pretty much identical to the one Media Wiki is using, which is excellent.
Document360
It is a tremendous internal wiki tool that comforts teams to collaborate, share, track and manage all business knowledge in one place. It's the perfect stage to host your Wiki and easily share and edit information about guides, company policy procedures, training materials, process documentation, onboarding, and other workplace documents.
In addition, you can brand the Wiki with your logo and other credentials
Some cool features include
Markdown editor for structured and efficient writing.
It allows you to create limitless posts and establish them by category.
Unlike access levels on each file to help your team co-operate effectively
Powerful Google-like search to navigate through files and folders and provide employees with what they are looking for quickly and easily.
Version control and rollback, ability to roll back to previous versions when needed.
A2Hosting
Another well-known hosting provider, A2Hosting's wiki solution, can help you build the wiki platform of your choice, such as MediaWiki, DokuWiki, or TikiWiki. This hosting provider is known for their fast servers because they know that even a second delay in load time can affect their bounce rate.
Also, they are pretty affordable compare to the other hosting providers out there. So it's worth inspecting.
Zoho Wiki
If you have particular and exact needs for your team, then Wiki Zoho is excessive. But, on the other hand, it makes information management for teams a breeze. It allows you to create workspaces and pages, assign specific tasks to users, and tailor the portal to your wants.
You can make a knowledge base, keep your content well protected, match your brand, and use its robust editor to create content and various widgets with ease.
XWiki
With XWiki cloud hosting, you don't have to worry about hosting, updates, maintenance, and backups. All of that is up to them. You can start with their most minor plan and upgrade as you go when the requirement increases.
It Is Open Foundation And Has Features Like
24/7 monitoring
timely backups
No cloud lock
Ability to create custom applications for your needs
Can handle millions of pages
expert support
All answered
A fantastic all-in-one knowledge management system, All Answered goes by its name. Answer all your questions with their service. You can have the power of a community, Wiki, Q&A section, and workflow all in one system. And the best part? You can access all of them for one affordable price.
In short, you can share knowledge, host questions and answers, create new and updated information, and save a lot of time with the help of artificial intelligence.
Slimwiki
SlimWiki outlooks a bit from the crowd because they pay close attention to design and user experience, helping you focus more on business. Usually, when you hear "wiki," you can probably see a boring visualization. However, that is not the case with SlimWiki.
They have stunning designs and typography that can significantly increase productivity among members. Not only that, but you can too share files and view the page editing history. All of your data is kept safe and private, so there is nothing to worry about.
Conclusion
I hope the overhead list of Wiki hosting solutions can help you decide what is best for your business. Some of them come with complete collaborative systems, while others don't. Depending on your needs, you will easily find your match.
Also Read: How to Create Instagram Content that Shines in 2022
Related posts