Jennifer Couture believes you need some time in a chair. But she isn't recommending therapy or counselling services. The Fort Myers-based stylist and licensed cosmetologist know that visiting a salon is a necessary step in self-care. Unfortunately, this luxury has escaped many. Locked inside during the pandemic, the last couple of years have been dominated by DIY trims and at-home treatments.
But a professional haircut is more than even a new do. Jennifer Couture has spent 20 years styling self-confidence as a certified hair addition and colour correction specialist. She's helped women feel empowered, embracing their inner beauty.
Some Hair Trends for 2022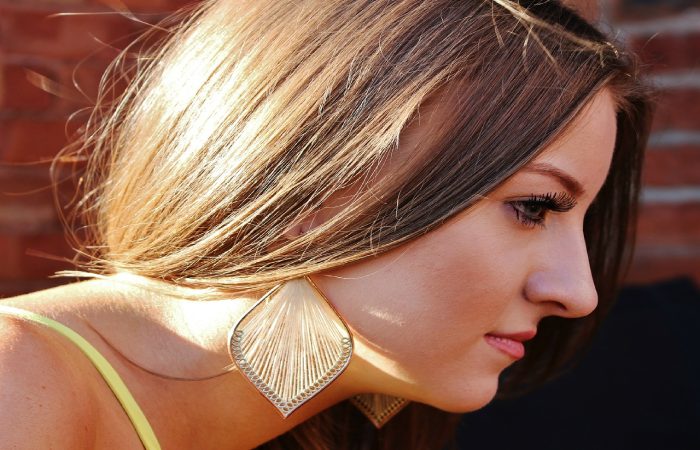 Layer your Look
Rigid styles were so last season. But even new looks will take a page from the past. Jennifer Couture expects' 90s-inspired layers and volume to re-emerge as the latest trend. And this works for small or long hair. Slide cutting and texturing techniques can add volume at any length. While chic, these cuts are also low-maintenance.
Bring Back Bobs
A classic never goes out of style. Stylists will seek to re-introduce the bob. But it will be with a twist. Jaw-length fringe and chin-length cuts with a middle part will be significant. Watch out for the "bixie," a combination of pixie and bob cuts. As Jennifer Couture points out, these styles look best when freshly cut. Consider scheduling a trim every six weeks.
Redo Retro
Fringe is also making a comeback. These choppy, textured ends are a callback to grunge and rock 'n' roll days. Featured heavily in the 1970s, these haircuts are a homage to the iconic look. And it's versatile. It can be swept to the side, straightened, or curled under to frame your face.
Fuse Some Fantasy
A pop of colour won't be confined to your wardrobe. Your hair will be the modern accessory to get a touch of green, blue, or other bold, vibrant colours. If you attempt this at home, Jennifer Couture recommends products for colour-treated hair. It keeps the shade and shines consistently.
Finish with a Fairy
Flourishes of glitter and shimmer are another way to incorporate some shine. Often described as "fairy hair," tinsel is increasingly trendy. It infuses some colour into your look without a permanent dye job. These sparkly accents are a perfect dash of glam, especially for thick hair that can withstand the added weight.
Embrace Extensions
Or, you can nix the glitter with a more old ponytail addition. Available in many standard styles, textures, and lengths, these are ideal for short hair. Jennifer Couture cautions against using just any product, however. Instead, purchase only quality, synthetic fibres that appear more natural.
Note the Natural
And natural is in. This year should embrace who you are, especially if that means flaunting curls and texture. Avoid downplaying your features. Instead, amplify. Focus on eliminating frizz and providing control over what you already have.
Silver Coin Highlights
Silver coin highlights may seem expensive, but this colouring technique gives you what you pay for and can be a great way to whiten and brighten your face cheaply. In addition, this technique only involves colouring the strands closest to your face, which means you'll spend less time in the chair if you prefer a stress-free salon experience. Best of all, silver pieces generally work with all hair colours and hairstyles, from soft waves to braids, except for short or pixie cuts.
Perfect Hair
For 2022, embracing your hair's natural texture, rather than altering it, is finally officially a move, and it's about time.
The most significant trend in hairstyles that are catching on here is for everyone not to overdo their hair, says Proko. Instead, let your hair express itself; let it roll up and stay soft and undone like you don't care.
Hair Contouring
If you don't need to go all out and commit to a layered look or a mid-length bob, you can frame your face with a modern colouring technique called hair contouring. Much like using a contour pencil and highlighter to chisel out your cheekbones and jawline, hair contouring uses strategically placed highlights and lowlights to give your face a more sculpted, sun-kissed look.
A variation of looks and shades can be achieved with this treatment, but the best part is that, just like contouring with makeup, you can create the illusion of a broader or longer face depending on the shades you use on each area. Instruct.
Conclusion
That's why Jennifer Couture encourages others to step outside their comfort zone. This year should be defined by self-expression and experimentation. Using her experience, the salon owner offers some hair trends designed to add a bold new look for 2022.
Also Read: What is Niacinamide and What Benefits does it Have on Your Skin?
Related posts